TECHNICIAN CAREERS
The T‑TEN program is your ticket to a great-paying career that lets you quickly put your skills to work for you. With hands-on training, plus advanced diagnostic expertise under your belt—your automotive career choices are virtually endless.
PROGRAM BENEFITS
No lag time! You'll get real-world dealership experience and earn while you learn, which puts you on the fast-track to earning an excellent salary as you acquire valuable skills.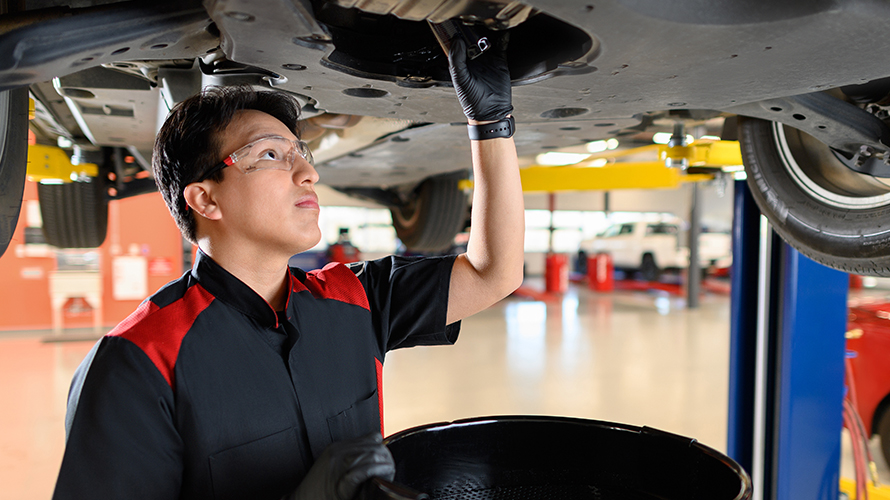 CAREER PATH
Forge your own future with an array of different career paths.
JOB DESCRIPTIONS
Toyota and Lexus Master Technicians can earn $85,000 a year in some markets.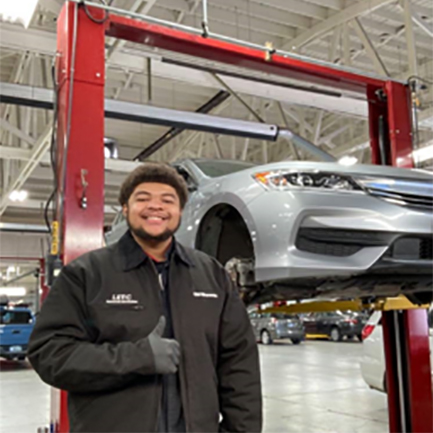 SEE WHAT T‑TEN STUDENTS HAVE TO SAY
"I enjoyed the T-TEN Program.
The training was a great experience and I whole-heartedly recommend the program."
OBI NKWONTA, T‑TEN GRADUATE
Clearfield Job Corps Center in Utah