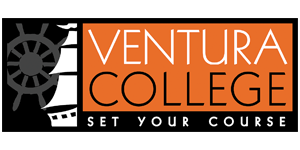 Thank you for your inquiry. A T-TEN representative will be contacting you soon to discuss working in a Toyota/Lexus dealership near you and the factory certification training to go with it.
By clicking the "REQUEST NOW" button, you agree that you are directing T‑TEN to share your information provided above to the school you have selected above. You understand that the school will use your information in accordance with its own privacy policy, including to contact you regarding training programs at that school. In addition, T-TEN may use your information in accordance with its privacy policy, available here, including to contact you regarding T‑TEN, and training programs available through the T‑TEN program in general.
Make Ventura County Community College District your first choice in pursuing higher education. With a variety of programs and courses available at Moorpark College, Oxnard College, and Ventura College, students have opportunities that can lead to an Associate Degree, a Certificate in a high-demand career, or transfer to a four-year college or university. With multiple campuses, excellent faculty, schedule flexibility, in-person or distance education, low tuition, financial aid, scholarships
READ MORE
T-TEN PROGRAM OVERVIEW
The Toyota & Lexus Technician Training and Education Network (T‑TEN) is considered the gold standard of automotive manufacturer training. The T‑TEN standard requires program graduates to receive 2 years of factory certification training that is divided between classroom/lab learning.
Students may earn an Associate's Degree in Automotive Technology. In addition to the Toyota and Lexus required hands-on training. Graduates additionally have a minimum of 2 ASE certifications.
READ MORE